Can I reinstall my Virtual-Server at any time?
Yes, our Linux premium server can be reinstalled using the web interface. Please contact us if you have a Windows server.

How do I reinstall my server? Follow the instructions below:

Sign into the web interface at https://vserver.softronics.ch/
 

Shut down the desired vServer.

 

After that, switch off the vServer. You can also skip the previous step and switch off the server directly.

 

Now click on this icon.


Choose the desired distribution. Should your desired distribution not be available, please contact us.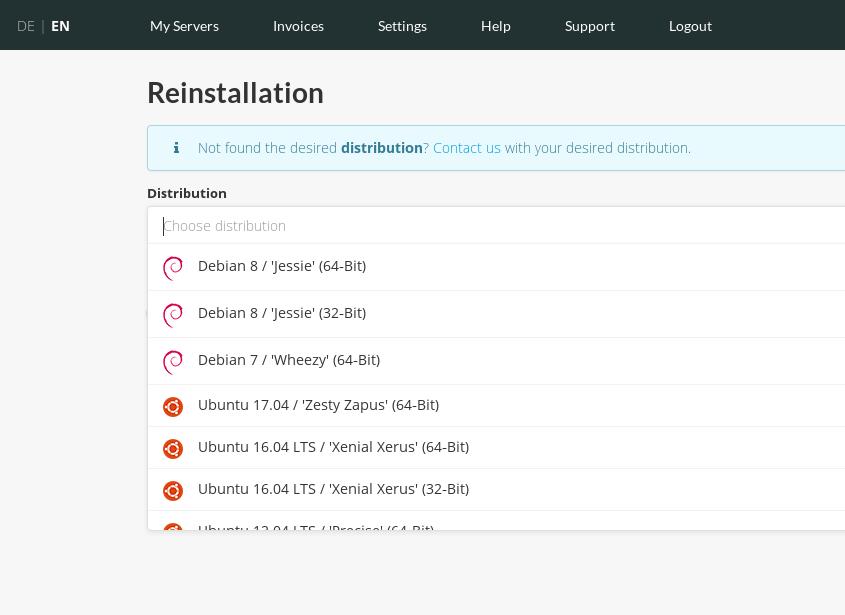 Confirm that all data on the server will be deleted and start the reinstallation of your vServer.