Can I extend my Virtual-Server?
Like any other server, the virtual server can also have limited resources such as RAM, CPU, or disk space. In this case, you can extend the VPS flexibly and easily.

In the web interface at https://vserver.softronics.ch/ you can see the current configuration of your Virtual Server. To do this, select the appropriate vServer from the list.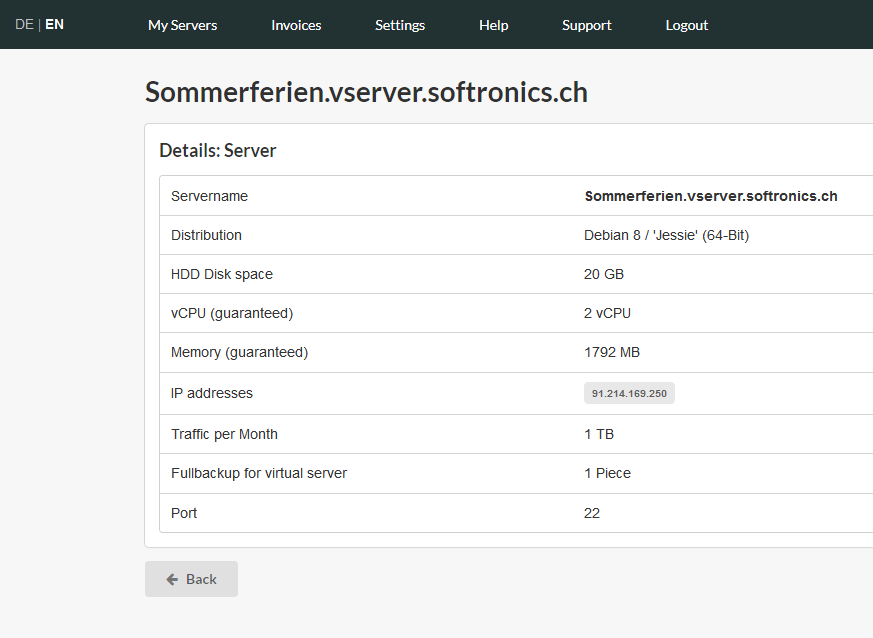 The possible configurations and also the options can be found on our website.
Virtual Server 2.0 Linux
Virtual Server 2.0 Windows
Please send the desired new configuration to our
support
with the current invoice number.
In order for the extensions to be effective on your VPS, a short maintenance window is required in most cases.
You have a different inquiry?
Please contact our support team directly by e-mail to support@softronics.ch or use the contact form. One of our competent employees will be at your side for any questions or problems.