MyStorBox Sync
Synchronise everything you want from your PC.
Fully automatic and fast. Data backup - it couldn't be easier.
Installation of MyStorBox Sync
1. Download MyStorBox Sync via browser
2. Install MyStorBox Sync from the Download folder
3. Log in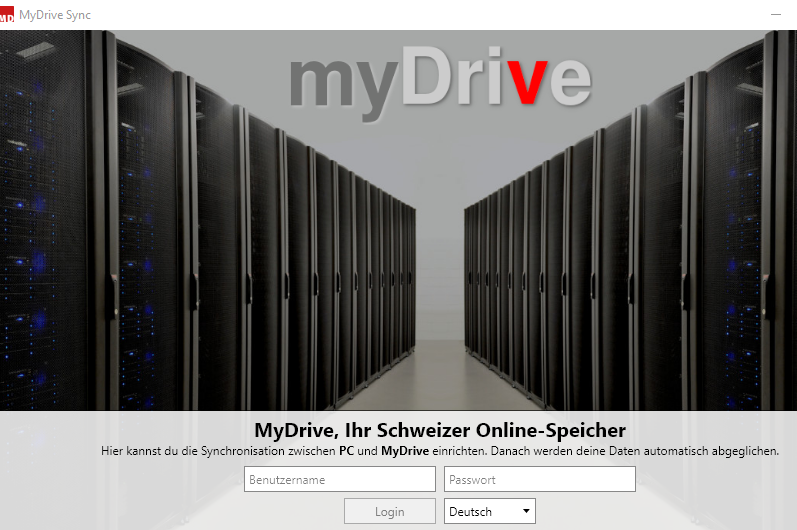 4. Select a folder at PC Local on the left.
Select a folder on the right at MyStorBox.
Click on Link.
Now select the sync direction.

5. Click Save.
6. Repeat this for each folder you want to synchronise.
---
Tip: Synchronize multiple computers at the same time
1. Install MyStorBox Sync.
2. Select e.g. the folder Videos on the left and the same folder Videos on the right.
3. Click on Connect. and then select the green connection (synchronization in both directions).
4. Repeat these steps for each device.
Always select the same folder on MyStorBox. This way your data will be automatically synchronized on all computers.
---
Status messages in the taskbar
In the task bar you will see the symbol

The green tick indicates that your files have been successfully synchronised.
---
Error message: Conflict
The term "conflict" for a file or folder means the following:
The same file was edited on several computers before it was synchronised.
Technically, it is not possible to decide which is the correct version.
Therefore, this file is displayed as a conflict.
Please decide for yourself which file you want to save and which you want to delete.